Bureaucracy must die - free guide
Get your beginner's guide to workplace automation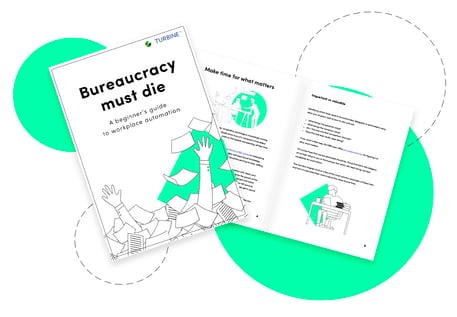 This eBook exposes the hidden nooks and crannies where needless paperwork and mindless tasks lurk:
HR and purchasing
Communications
Marketing
Admin and finance
And shows you how to cut the red tape and unleash people's full productivity.
Find out how a little automation can go a long way. Download your free copy today.