The purchase order payoff
Streamline your purchasing paperwork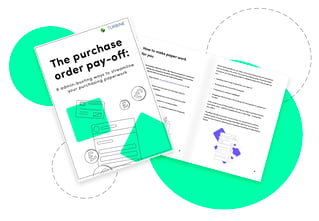 This guide shares admin-busting ways to streamline your expense requests and purchase orders, letting you focus on the more important aspects of running your business. You will learn:
How to create an effective purchase order process
How to hire the right staff
The importance of good supplier relationships
The benefits of automation
Losing control of your purchasing paperwork can stifle business growth. Do yourself - and your business - a favour and make the paper work for you.
Allow yourself to be successful.