Firstly, know that you're not alone; lack of communication is an issue that affects a third of virtual teams. But don't panic, you can prevent this. Providing you have the right mindset and applications, your remote team can communicate as effectively as if they shared an office.
Here are some useful tips to help you create strong work relations within your virtual team.
Use social applications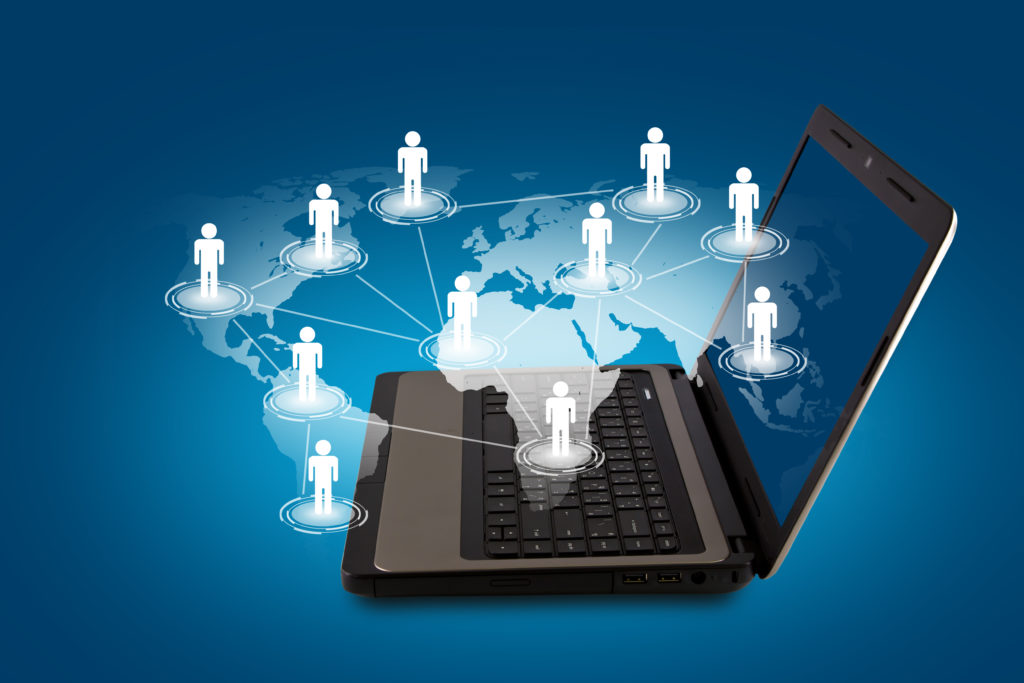 Instant messaging and social media applications don't sound like the most productive platforms for communication. But if you use them correctly they can be a quick, informal way of strengthening work relations.
Encouraging small talk and discussions about personal interests (alongside the 'business talk') helps promote bonding, trust and regular communication. Heck, you may even find out that a colleague shares your love of Star Trek memorabilia!
There are various work-appropriate instant messaging apps available, such as:
Slack. This is a messaging platform where colleagues are able to create different chat groups for various work and non-work topics. For instance, here at Turbine, we have channels for helpful work sources, as well as channels where we can share our favourite music and movies.
I think it's great that we have channels to chat, share articles, music, etc. and another for work talk,' says Ioana, our graphic designer. 'I like the fact that these two are separate, kind of like a coffee-room for social interactions and a meeting room for work talk.
Facebook at Work. We're all familiar with the Facebook layout, which is why Facebook at Work is such an easy, instinctive way to communicate with colleagues. This application allows you to create groups for projects, chat with one or more people at a time and video call within a chat window.
Make the most of video-conferencing
We've all misread the tone of a written message. It can be hard to distinguish feelings in a text – especially when everyone has different writing styles. Thus, it's vital that you and your colleagues communicate in a way that avoids misinterpretation and promotes strong work relations. Matthew Stibbe, our CEO, is a big fan of video conferences:
When we switched from voice to video for the Monday calls it improved team communication dramatically.
This is because video-conferencing software, such as Skype or RingCentral, allows for a more natural way of communicating. It's much easier to understand what your colleagues are feeling when you're able to read their body language and facial expressions.
Plus, seeing and hearing your colleagues on video encourages the office-like small talk and bonding that remote workers don't get to experience on a regular basis. This inevitably increases employee engagement at work.
Organise team meetings
Your colleagues may be hundreds of miles apart, but that doesn't have to stop you from seeing them in person.
Try to conquer the distance and arrange monthly or quarterly meetings with your employees. At Turbine, we meet up with our team on a monthly basis. At our last meeting we were even able to connect with Grace, one of our writers, via video link all the way over in Australia.
I think it'd be so easy for someone in my situation to feel really cut-off from the rest of the group,' says Grace, 'but the combination of our remote-first culture and our communications tools makes me feel like a part of the group.'
These meetings help to build trust and strong work relations quicker and more effectively than just communicating online. They can also be a fun and informal chance to unwind and socialise – all our company meetings end with a round at the pub.
Test, test and then test again
Every remote team is different. Here at Turbine, we pride ourselves on being eager early adopters of new tools and technologies. We trial any new app that looks worthwhile, keep what we love and bin what we don't. Since most apps come with a free trial, there's really no excuse not to give them ago.
Whatever you do, don't allow your remote team to sit in silence all day; bring your colleagues together by providing them with the tools they need to create strong work relations.